Support
Charity Fund Gabrielis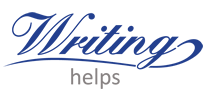 For every pen sold from the PENMASTER catalogue, we offer 1 cent on charitable activities.
With this activity we want to help the non-profit sector, with whom we have been working together for many years. To reach our goal, we founded the Gabrielis fund, which supports nonprofit projects within the Czech Republic. The resources of the fund are offered by Adore s.r.o. with the above mentioned commitment. After the expiry of our yearly catalogue; renewal occurs every year, we than distribute the collected funds to the designated nonprofit projects, that have been chosen.
For the future we would like to expand the activities of the fund, with the option of directly involving our partners into supporting. This is not expected to commence prior to the end of the first quarter of 2016.
There is a lot of work ahead of us, however we believe, together with the support of our customers and partners this initiative has the potential to succeed and fulfill our common goals...
Why the Gabrielis Charity Fund?
We perceive the fears of some of our partners over the company's involvement in this charitable fund. Hence the creation of an independent, separated entity without any conflict of interest.
We believe this activity will be welcomed positively and you will support our fund by selling pens from the Penmaster catalogue.