We Support
Gabrielis Charity Fund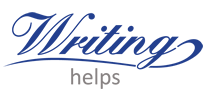 For every pen sold from the PENMASTER catalogue, we offer 1 cent on charitable activities.
The Gabrielis Charity Fund, founded by Adore s.r.o., is dedicated to making a difference in the non-profit sector. We are passionate about helping those in need and have been working with non-profits for years. Each year, we compile a catalogue of resources and distribute them to chosen non-profit projects. We are determined to take our commitment even further and are looking to involve our partners in the future.
In the coming years, we would like to expand the activities of the fund, with the option of directly involving our partners into supporting. There is a lot of work ahead of us, however we believe, together with the support of our customers and partners this initiative has the potential to succeed and fulfill our common goals...
Do you want to make a real difference in the lives of underprivileged ones? Join us and the Gabrielis Fund and help us reach our goals! By purchasing pens from the Penmaster catalogue, you can help us support projects that improve the quality of life and education of children in need. We are confident that this initiative will be welcomed positively, and together with your support, we can make a real difference in the world.
Don't wait any longer - join us now and help create a brighter future for those in need!